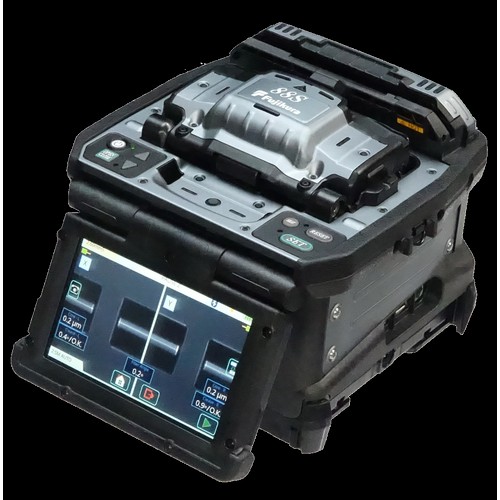 Fujikura 88S splicing machine
Fujikura 88S splicing machine
Product Description
Core Alignment Fusion Splicer 88S
The 88S fusion splicer has high precision lenses which provide an accurate core to core alignment regardless of core-cladding concentricity error. The 88S possesses advanced image processing technology which analyzes the profile of the fiber image as a brightness pattern. The 88S finds the true core position and achieves the consistent lower splice loss The 88S fusion splicer automatically identifies the optimum arc discharge parameters in accordance with the fiber type
The faster automated features of the 88S fusion splicer reduce installation times. With this splicer, an operator can complete the entire splicing process from splicing to heating without touching the 88S and only moving the fiber.
The machine is user friendly the carry case is simplified for easy work environment.The sheath clamp of the 88S fusion splicer is compatible with loose tube fiber. The Protrusion part on of the sheath clamp for loose tube fiber engages or retracts by simply changing the switch position with your finger.
The 88S fusion splicer and CT50 fiber cleaver are enabled with wireless data connectivity. This capability allows automatic cleaver blade rotation when the splicer judges the blade is worn. Also, the 88S fusion splicer can connect to two CT50s simultaneously.